New Body Hoist, Mortuary Furniture and more...
September 2021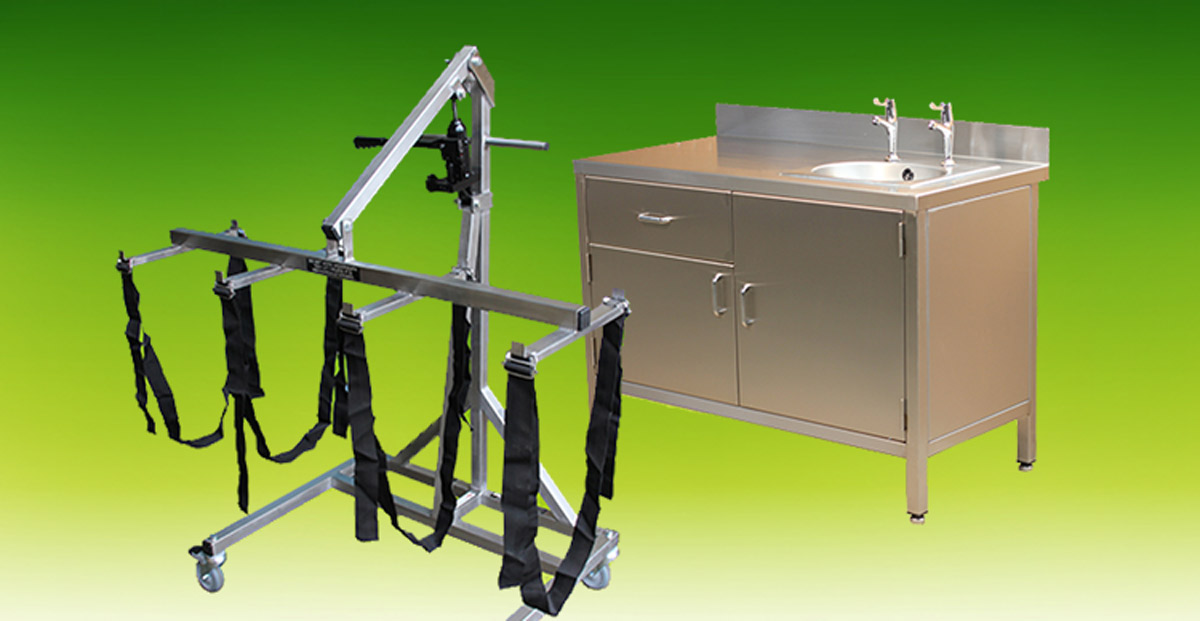 It has been a busy period for us with lots of new developments including our New Stainless Steel Body Hoist. In need of some new Mortuary Furniture? Our stainless steel cupboard with integrated sink is an ideal purchase.
Bespoke Ambulance Deck
Fixed Ambulance Deck made bespoke for our Customer's Mercedes Vito vehicle. Our Deck is cheaper than a hydraulic deck and can be moved to another vehicle with ease. Designed to carry up to 4 standard Coffins and/or Stretchers. Will also take an Obese Coffin on the lower deck.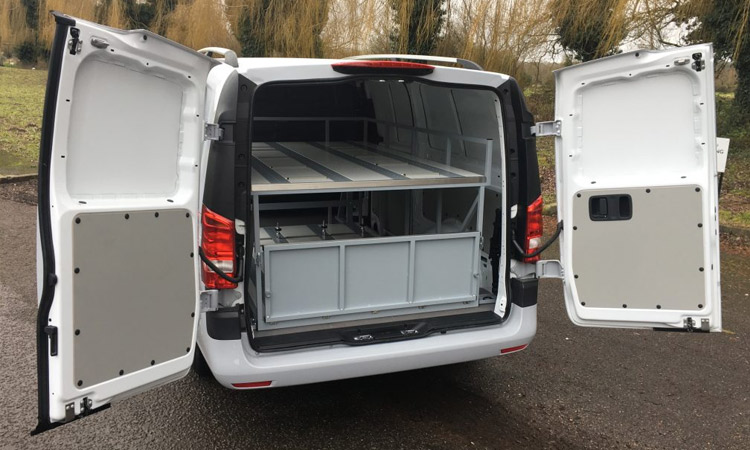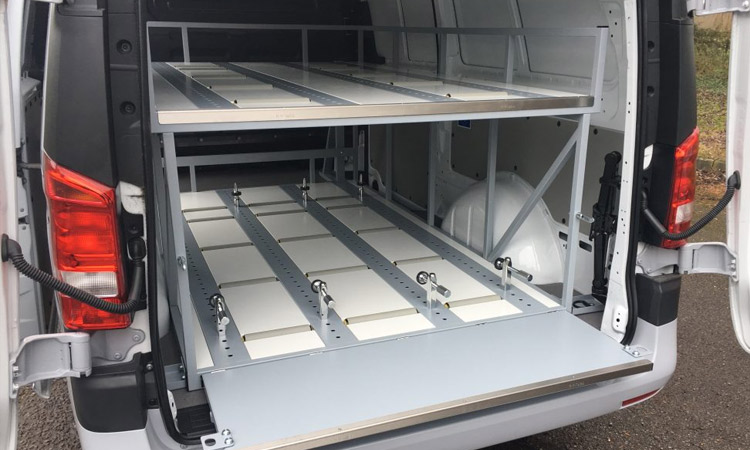 Most importantly our installation will not void the vehicle manufacturer's warranty - we use the existing vehicle securing points. The Ambulance deck is made by us in the UK and comes with 3 years warranty. This installation example above was built for Memoria Crematoria. The Fixed Ambulance Deck is made to work with our Universal Loader. View below for more details.
The design seen installed above in a Mercedes Vito is also available for Ford, Vauxhall, Nissan and VW vehicles. Contact us for more details.